We reward our loyal customers!
For every order on our site you get loyalty points. These points can be used to get discounts on subsequent purchases. The point value is 0.03RON. Examples:
for 10E spent = 0.3€ in loyalty points
for 100E spent = 3€ in loyalty points
for 1000E spent = 30€ in loyalty points
Details and guidelines for use:
- Points are only granted to people who have a customer account on the site and place the order online through the webpage from this account.
- Points for an order will only enter your account when the order is completed (shipped).
- If you cancel an order where you used loyalty points, they will be returned to your account.
- If you cancel an order, the points you would receive based on it will be canceled.
- If you return a product, the related points will be canceled.
- Points can not be exchanged for money.
- The validity of points for an order is 180 days from the moment the order is processed.
- To qualify for reward point discounts you must have purchased products of minimum 500 ron.
- Accumulated points are offered as a gift and do not imply any contractual obligation.
- After applying the points, the minimum order of 50 ron must be maintained.
NOTE:
- Products that are part of the PROMOTIONS category, DO NOT benefit from loyalty points.
- We reserve the right to change the rules and how to grant and use loyalty points without prior notice.
How does it work?

For every product you receive points:
You can see available points in your account: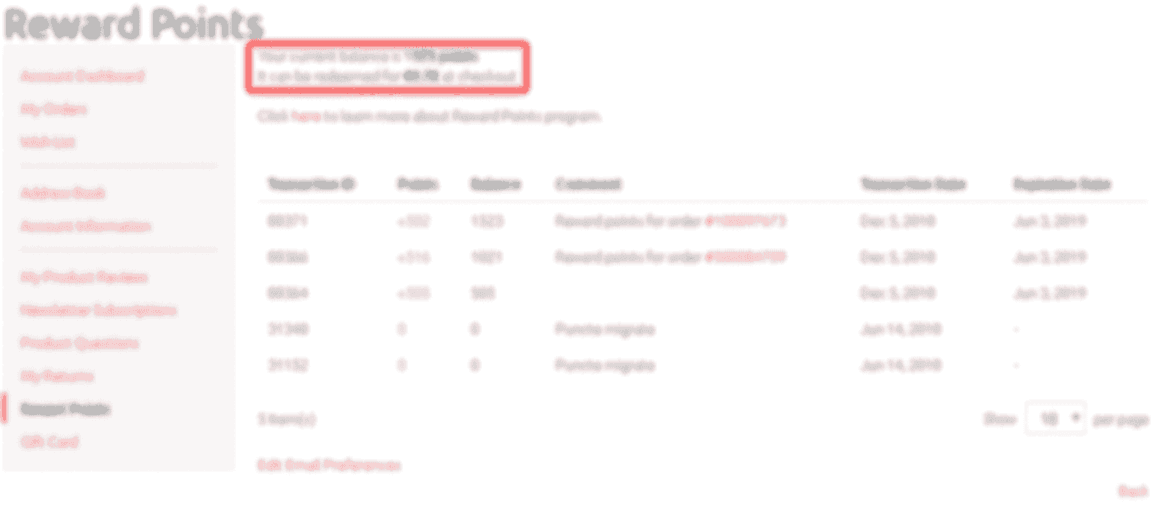 Apply points on subsequent purchases. If you do not fulfill the conditions to use your points you will not see the loyalty points link (For ex. you don't have enogh points or you didn't purchase products of minimim 500 lei from our shop).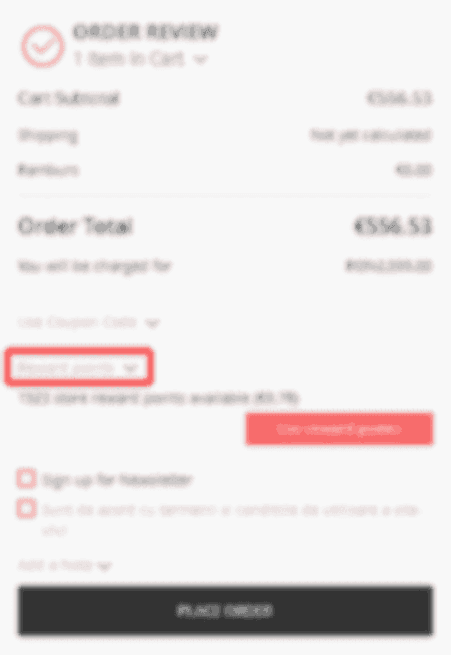 Save instantly!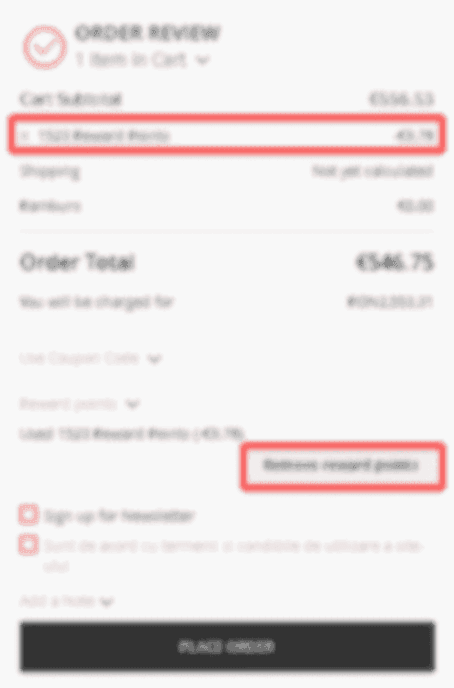 You can delete the applied points with the "Remove reward points" button.